Burning WordPress RSS Feeds With FeedBurner
The FeedBurner service is no longer provided by Google and has been shut down.
Feedburner is a feed management service provided by Google. It provides various services such as traffic analysis, feed promotion, pinging services, and more. If you're one who finds WordPress easy to use but want to use Feedburner to handle your feeds beause it provides a better service or because of your trust in Google; then your search is over. Here I am going to illustrate how to burn your WordPress RSS feeds with FeedBurner.
FeedBurner Setup: Step-By-Step
Open FeedBurner.com and login with your Google account. If you don't have one, create one.
You will be re-directed to the FeedBurner homepage.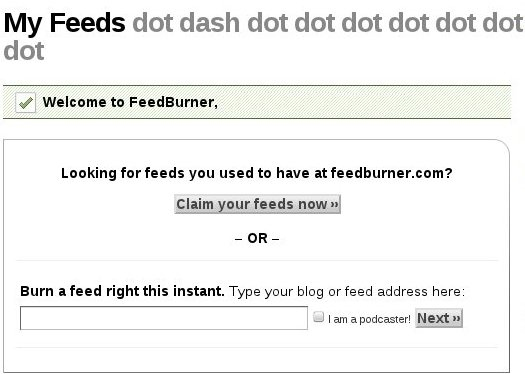 Enter your website's feed link in the box and click Next. For example; If your site is http://linuxathena.com/ then your feeds link is http://linuxathena.com/feeds NOTE: You must write at least one post for feeds link to work.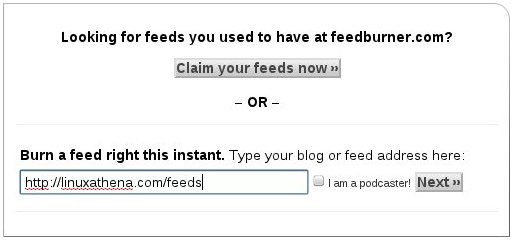 Enter a Feed title and Feed address, and click Next. The Feed address is the location of your feeds at FeedBurner such as http://feeds.feedburner.com/LinuxAthena copy this down as you will need it later.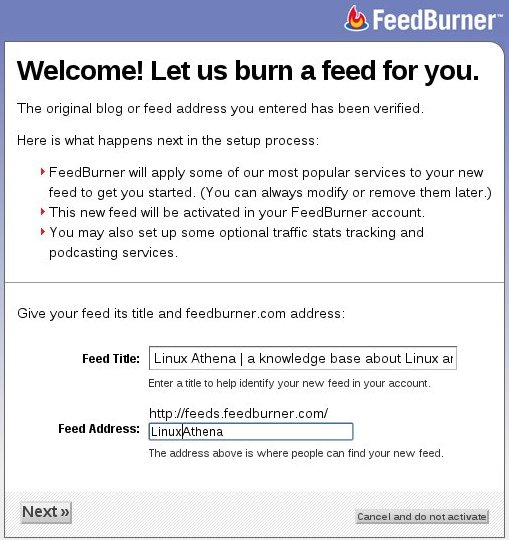 If you've successfully completed the steps listed above, then congratulations, the first step is complete.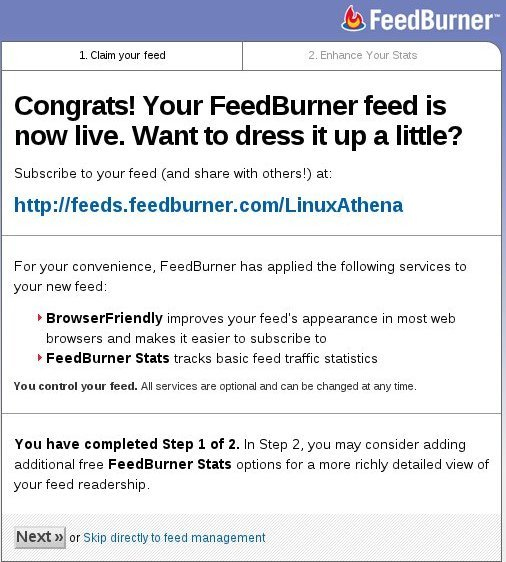 Next, you can choose to track clicks on your feeds. I suggest choosing two options:
Clickthroughs – How often people click items back to your site
I want more! Have FeedBurner Stats also track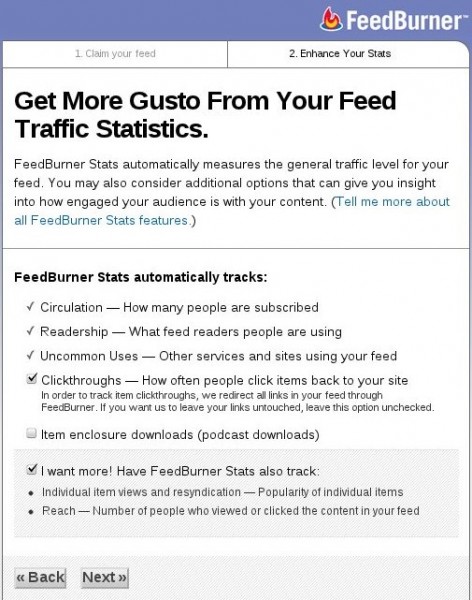 That's all there is to it.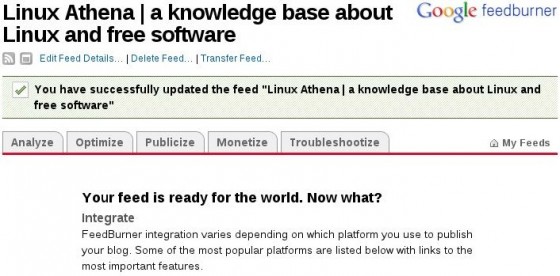 You can nearly relax & be happy now you finally have your feeds setup with FeedBurner, but first there is a little more work to do. Your feeds are ready at FeedBurner but we also need to make your site redirect to FeedBurner, so that any user going to your feeds will be automatically taken to FeedBurner.
Redirecting WordPress Feeds To FeedBurner
There are only a few short steps.
Open your WordPress admin dashboard.
Install plugin – FD Feedburner Plugin
Goto Settings -> Feedburner in your admin dashboard.
Enter your FeedBurner feeds location (configured in Step 5 above) in the 'Redirect my feeds here:' field.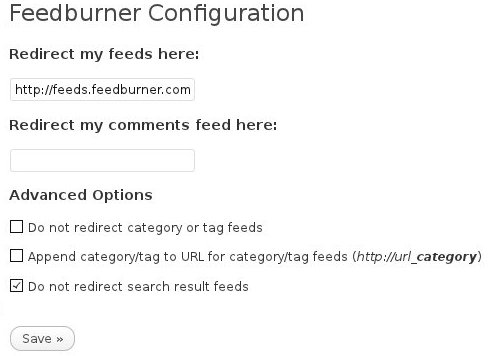 Now, you're finally done. You can check that your FeedBurner re-direct is working by going to your feed url like http://linuxathena.com/feeds and you will be re-directed to your FeedBurner feeds url like http://feeds.feedburner.com/LinuxAthena