Free Stock Photo: Push Pins
Today's completely free stock photo is of push pins. Maybe you are blogging about how expensive stationary is today, or about the state of our education system. You might just need a picture with a neutral background to use in Photoshop.
Whatever you would like to use it for, it is completely free. The only exception (as noted on each image) is commercial use. We may have images that allow commercial use in the future but for the moment these are for personal projects only.
We hope you find this useful. Another totally free stock photo is coming your way this Thursday.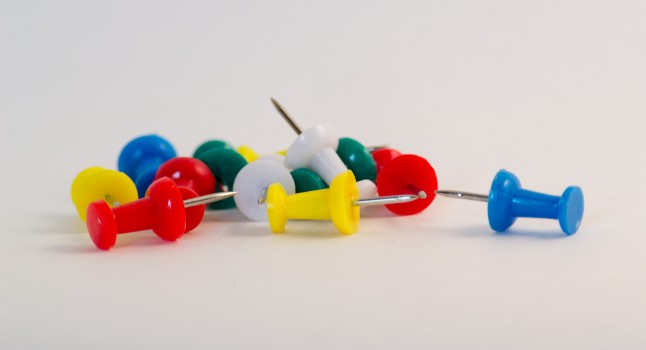 Free Stock Photo: Push Pins - 834 kB - 2039x1106 - © CC BY-NC-SA
Important information: All the free stock photos available on this site have been taken by me (or my sister) exclusively for Return True. You may use them as you wish with the exception of offering them as free stock photos on your own website. Please link to us instead.